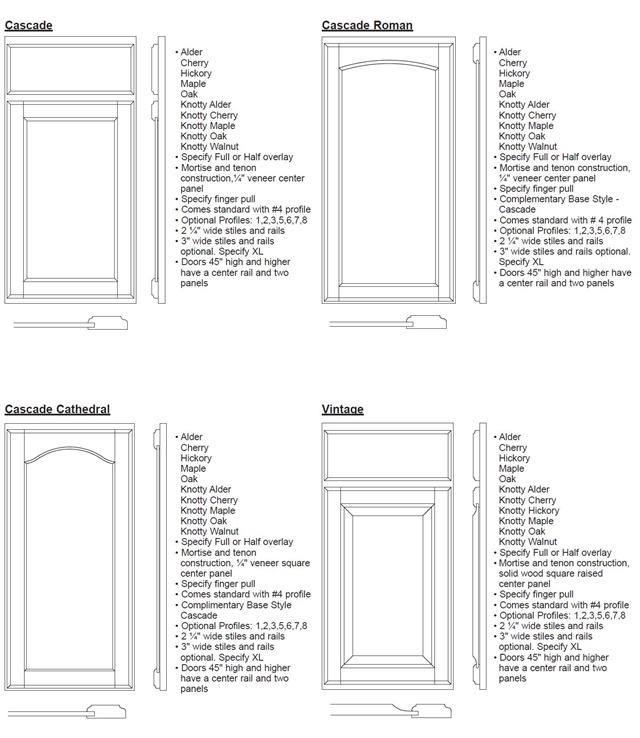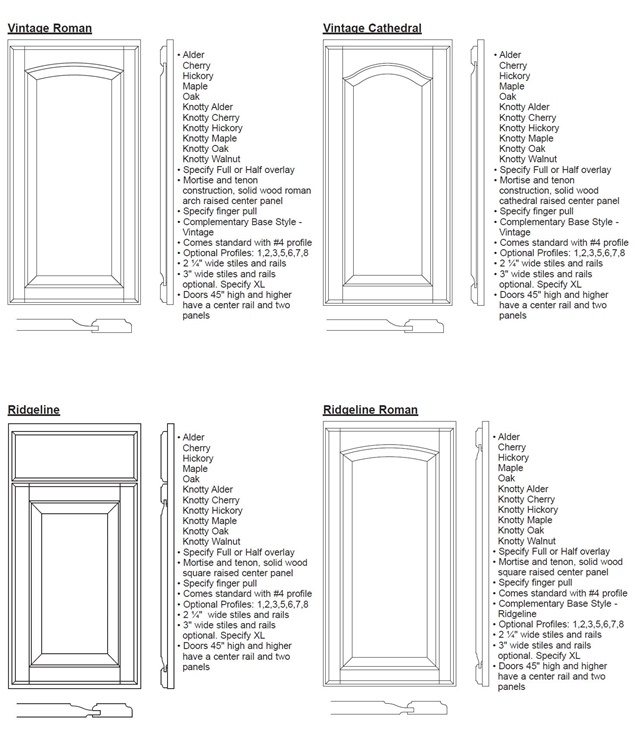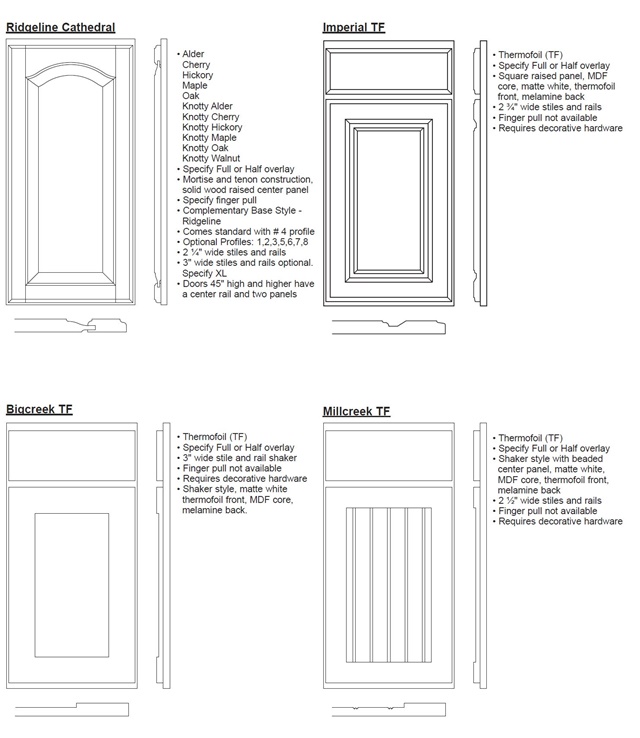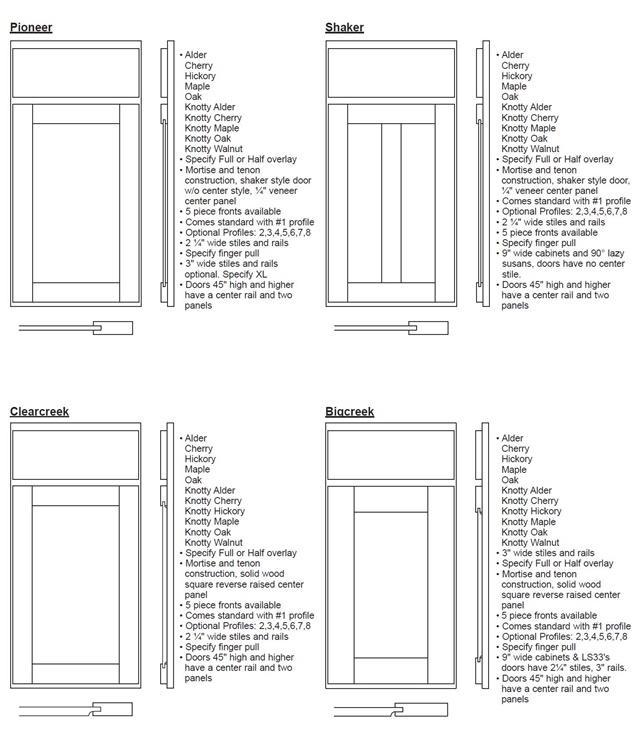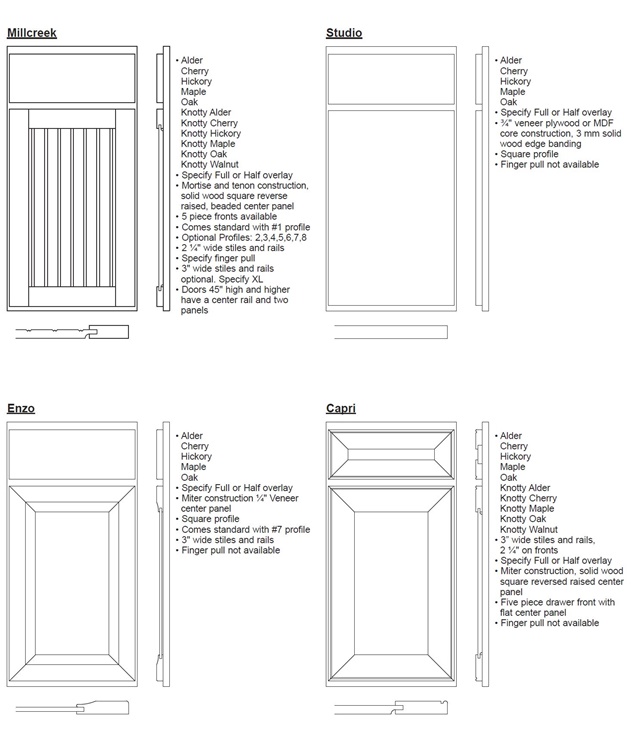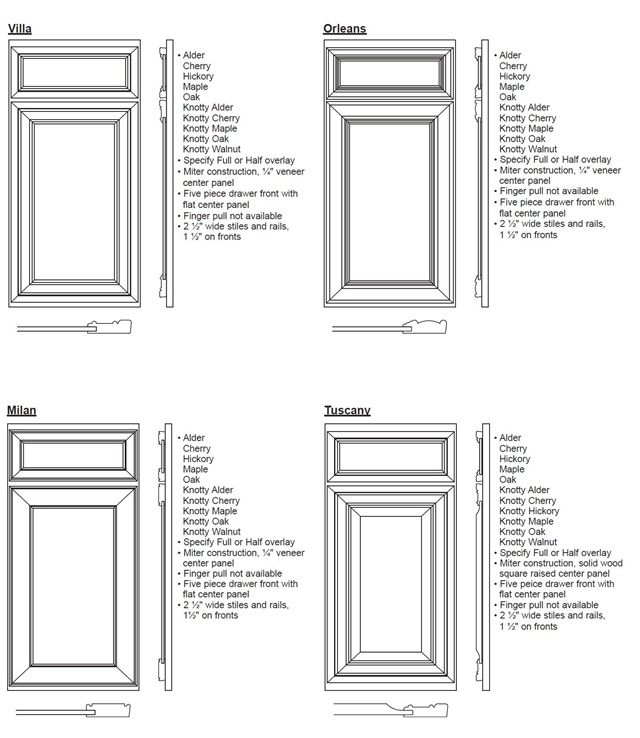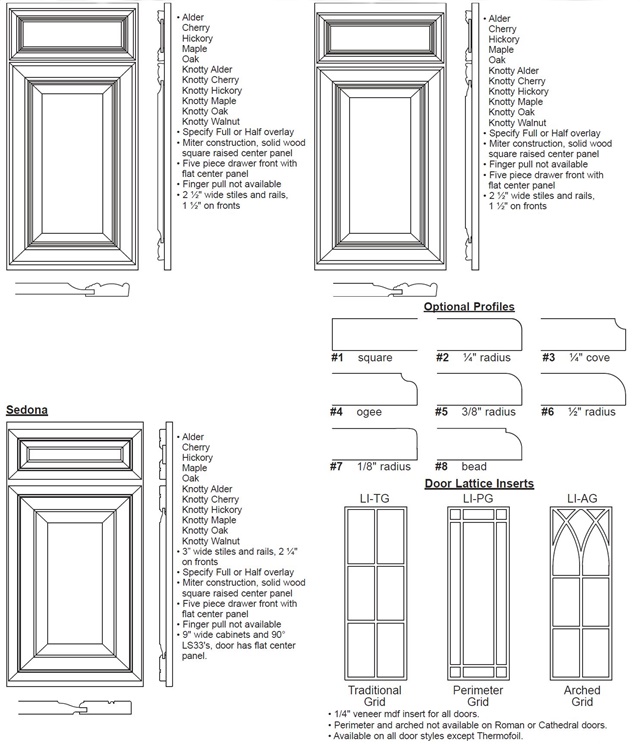 Door Specification Notes
• Outer edge profile options available on motise and tenon constructed doors. Available profiles 1 - 8. (see above) The best option when using glaze on the traditional styles is #8.
• On arched door styles, wall cabinets and top door on tall cabinets will be arched, base cabinets will be square unless specified otherwise, and will incur an upcharge.
• Mortise and tenon constructed doors on cabinets 48" high and higher, Wall Drawer cabinets 54" high to 60" high, and the bottom taller door on utility and pantry cabinets have a center rail with double center panels. • The 6 way cam adjustable, soft close (Crown line only) hinges make it easy to keep your doors aligned and working properly and have a lifetime warranty from the manufacturer.
Available Door Modifications
• All mortise and tenon and miter five piece doors may be cut for glass (CFG).
• Thermofoil doors may be be cut for glass (CFG) or lattice (LD) added.
• Door lattice inserts available on all wood doors.
• Five piece drawer fronts available on Pioneer, Shaker, Millcreek, Clearcreek, and Bigcreek door styles.
• Butt Door (BD) option available on all doors 24" wide and wider. Upcharges apply on 39" wide and wider.
• Loose Mullion Doors option available.
• Arched base cabinet doors.
---